How do i find my transaction ID?
First of all copy your wallet addres in Everscale blockchain.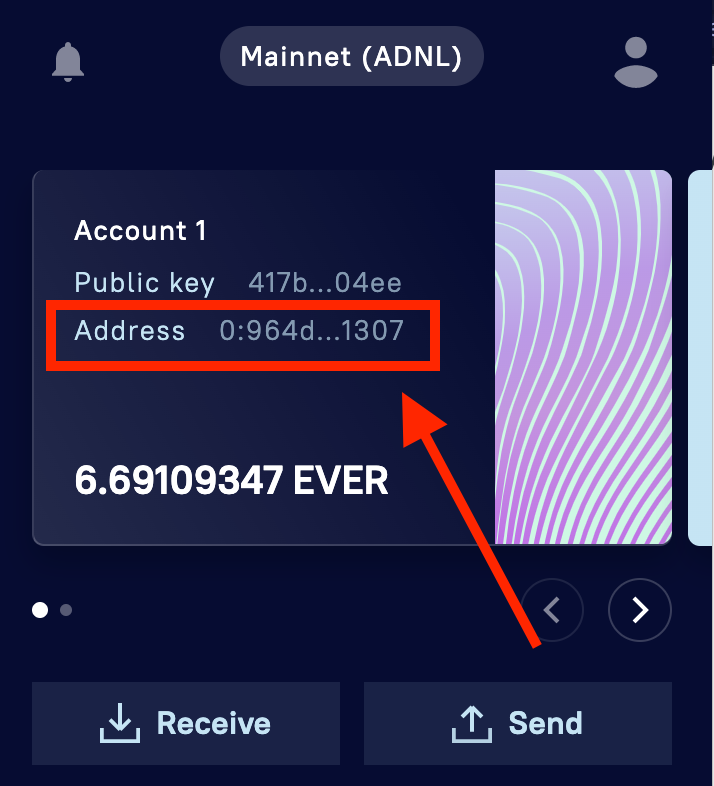 2. Then, you need to follow Everscale blockchain explorer, which is https://everscan.io/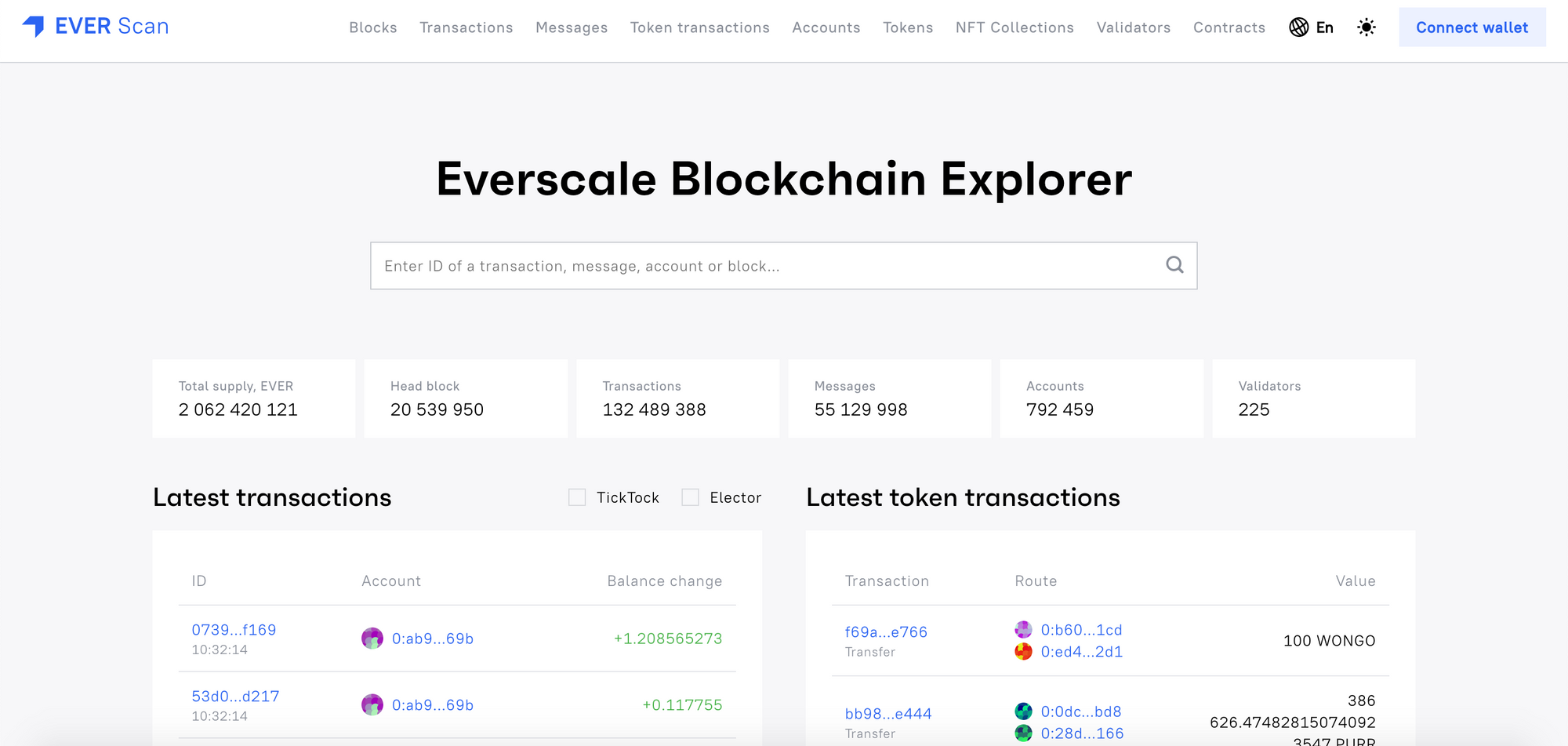 3. Put your wallet address into the search box and click on the bar that appears with your address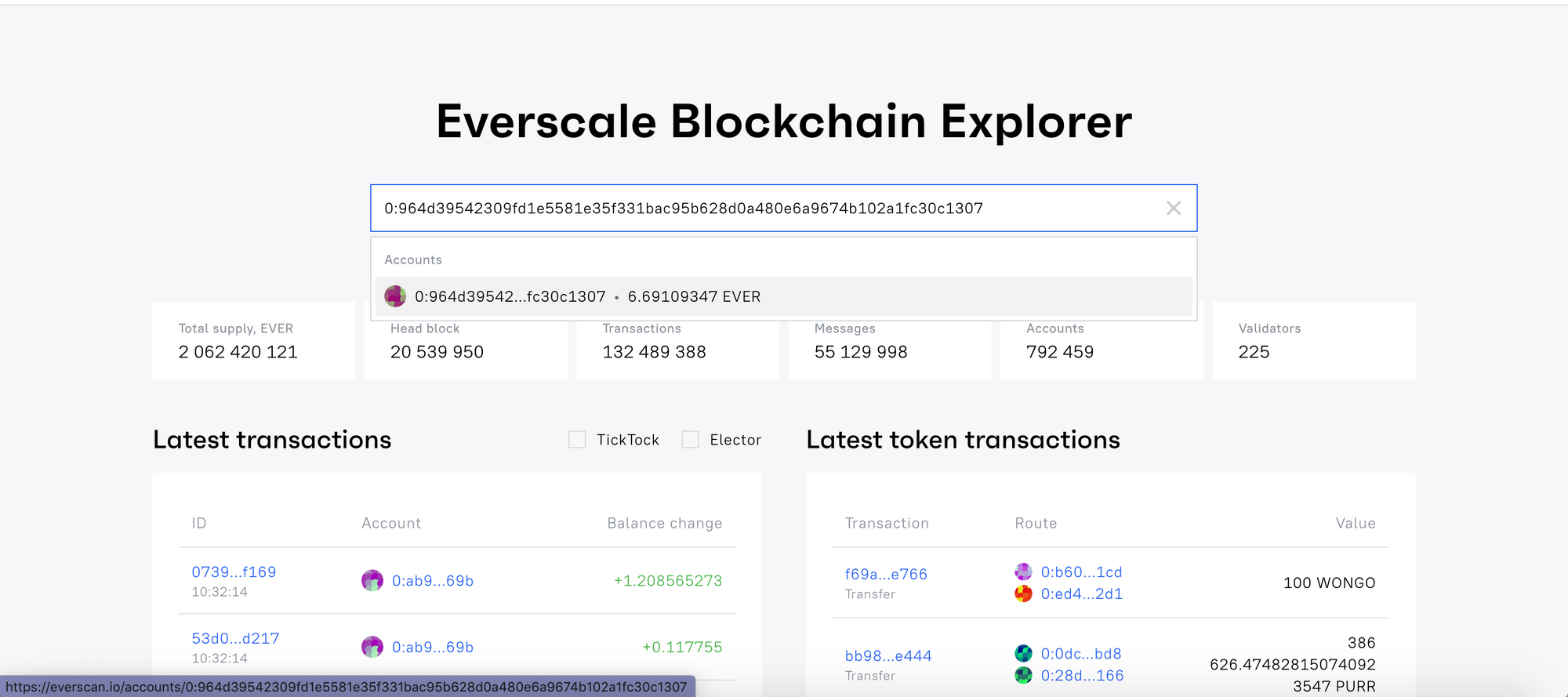 4. In opened window scroll to the botton and you will find the transaction hash and transaction ID, and other information.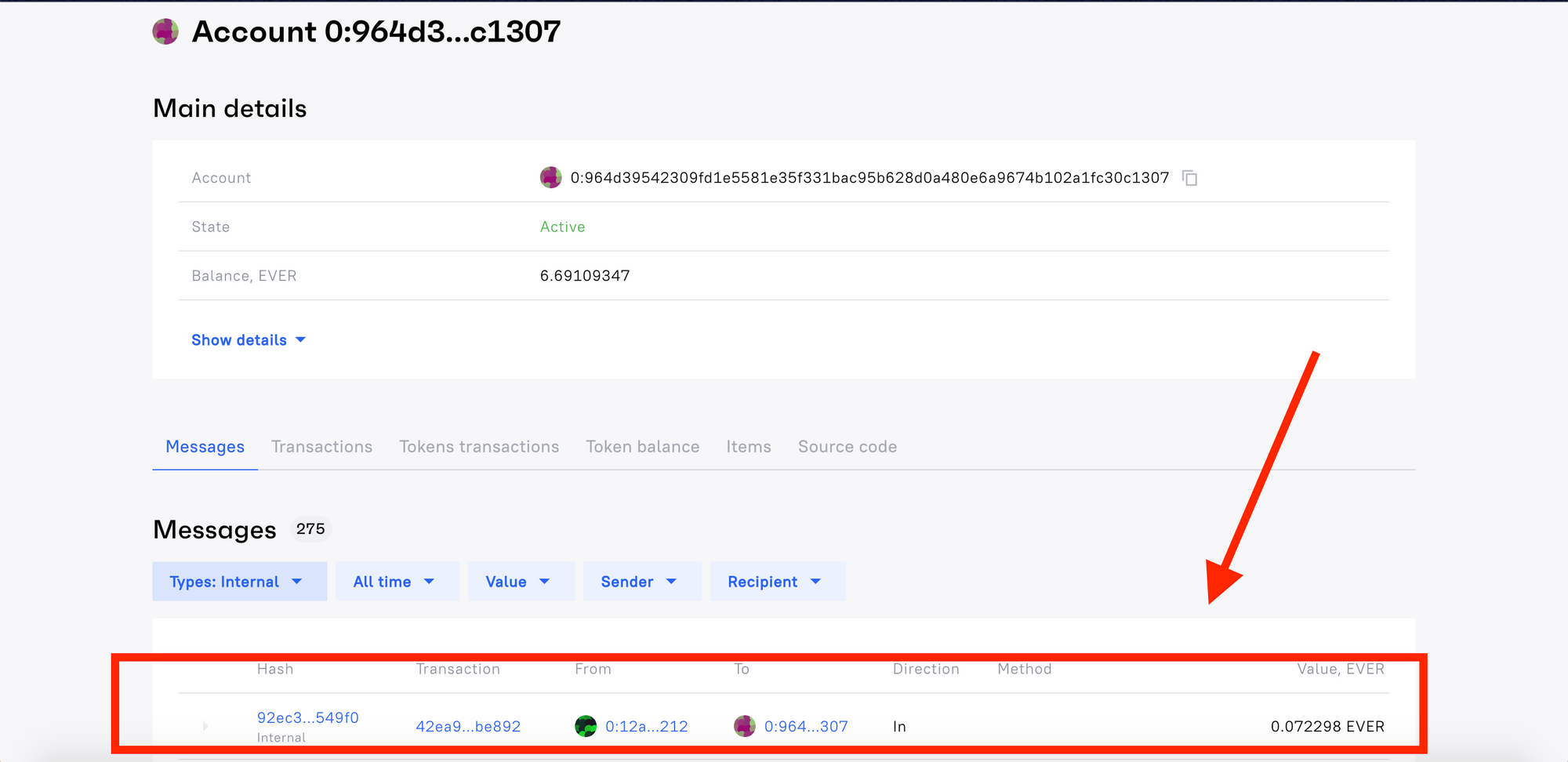 Why do i need transaction ID?
In some cases it is the easiest way to find the problem and solution to existing problem that could happened with your funds. For example you bought NFT, money went to another address, but NFT didn't appear in your profile.