What do you need to buy an NFT?

If you want to buy an NFT, you need a cryptocurrency and a crypto wallet. In that case if you don't know what a crypto wallet is and how to use it, you can read it here.

On some NFT marketplaces you can also use not only the cryptocurrency you own, but also a debit or credit card to buy NFT, and still, you will need a cryptocurrency wallet to register on any of the NFT marketplaces.

Where to buy NFTs?

All you have two main ways to buy NFTs: on websites of independent projects, often the projects that created these NFTs, or on NFT marketplaces.

Independent project websites

Sometimes projects choose to create their own sites to sell their NFTs. Basically, large projects such as Coachella and Larva Labs, which are already well known and have their own audience, create their own independent marketplaces. In most cases, when you buy from the project site, you can still resell your NFT on other NFT marketplaces.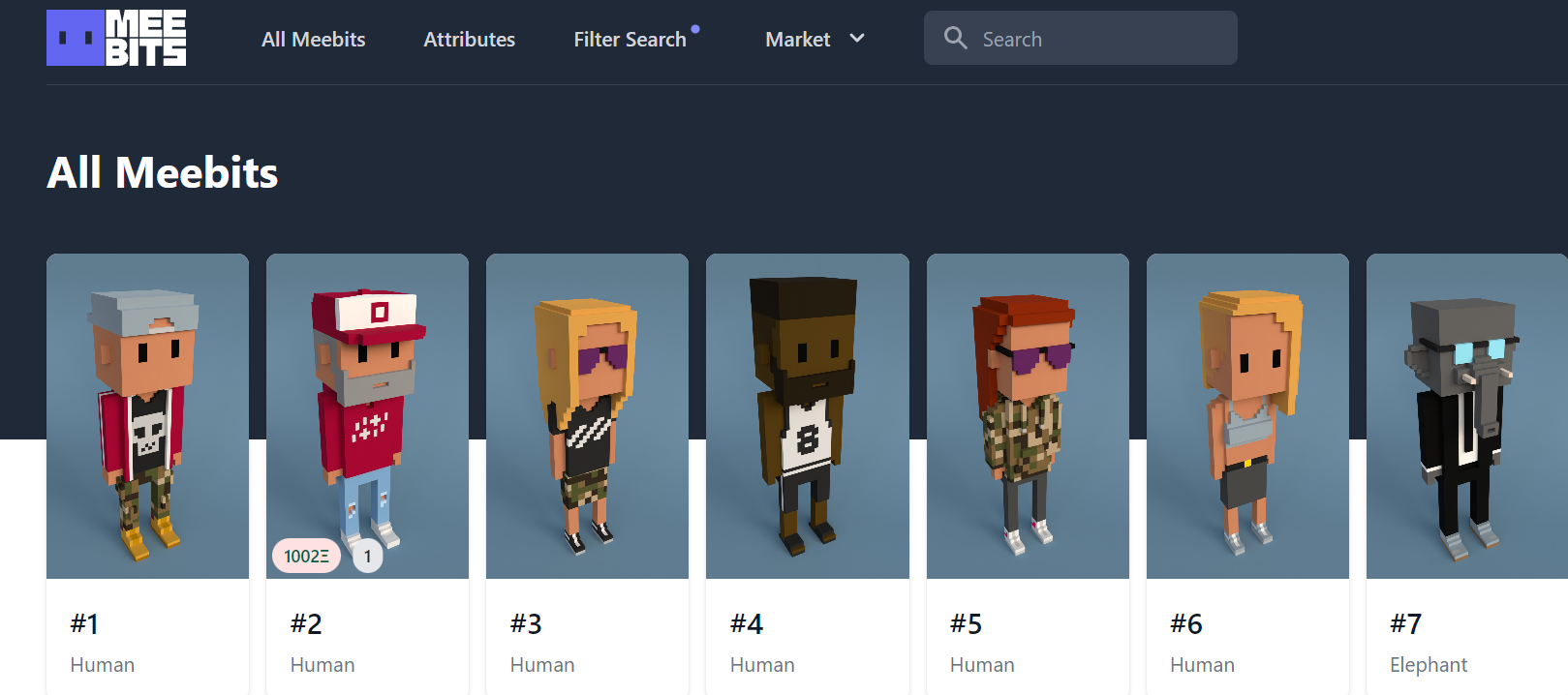 NFT marketplaces

NFT markets are the primary venue for secondary NFT sales, but they also support primary sales . Markets can differ in the blockchains they support, the commission structure, the types of NFTs they specialize in, and many other attributes.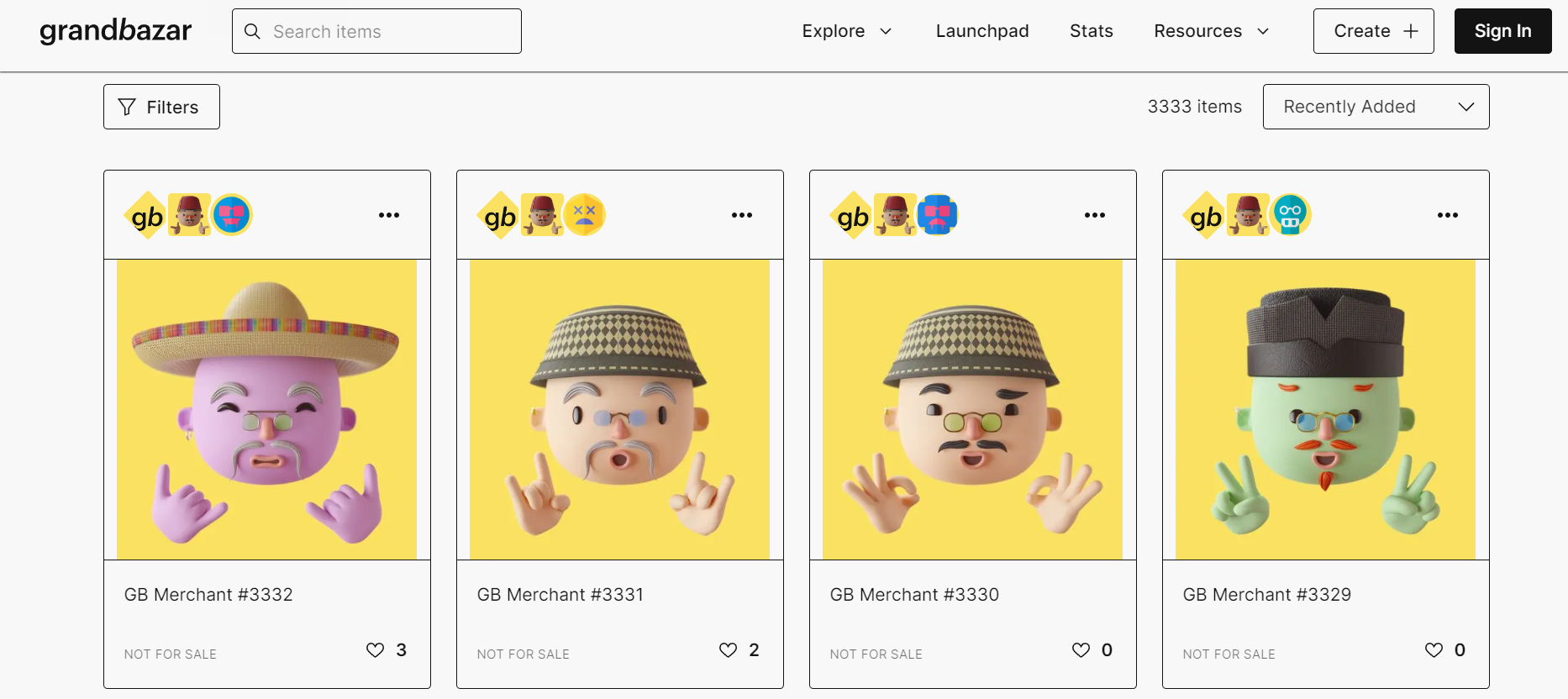 How to find a NFT that you like?

Among the many collections and items that exist on the market NFT is very difficult to choose exactly what suits you, but there are several factors that you can rely on when choosing NFT to buy:

People you already follow

Many of the celebrities known in other fields, like Snoop Dogg, Lionel Messi and Ilon Musk are also active in the NFT industry and creating their own projects. You can check to see which of your favorite celebrities have such projects and consider buying their NFT.

Twitter

Twitter is the main social network where information about the NFT appears, which makes it a great place to find new or already fairly well-known projects. You can follow accounts, hashtags and topics that interest you. It's a great way to not only find out what's trending right now, but also to see what projects are coming up in the near future.

Crypto influencers

Crypto-influencers are people whose main social media content consists of reviews of various cryptocurrency-related products. You can find such Influencers on social networks such as Twitter, YouTube, Telegram and even Instagram.

Following such people will allow you to quickly find out about interesting NFT collections and track NFT market trends because they often make reviews of both popular and new NFT collections as well as analytics about the NFT market in general.

Different marketplaces

NFT markets are another great place to find the right NFTs for you. You can explore different categories, collections and more. You can also sort and filter the search ribbon by criteria important to you, such as price, making it easy to find the projects you want.
What does the buying look like?

On most marketplaces, including Grandbazaar, there are 3 main options for buying NFTs

Buy Now

NFTs put up for sale "buy now" are put up for sale at an already set price. They can be purchased at any time during the sale period without additional seller involvement. This is the easiest method and is much like buying on other e-commerce sites.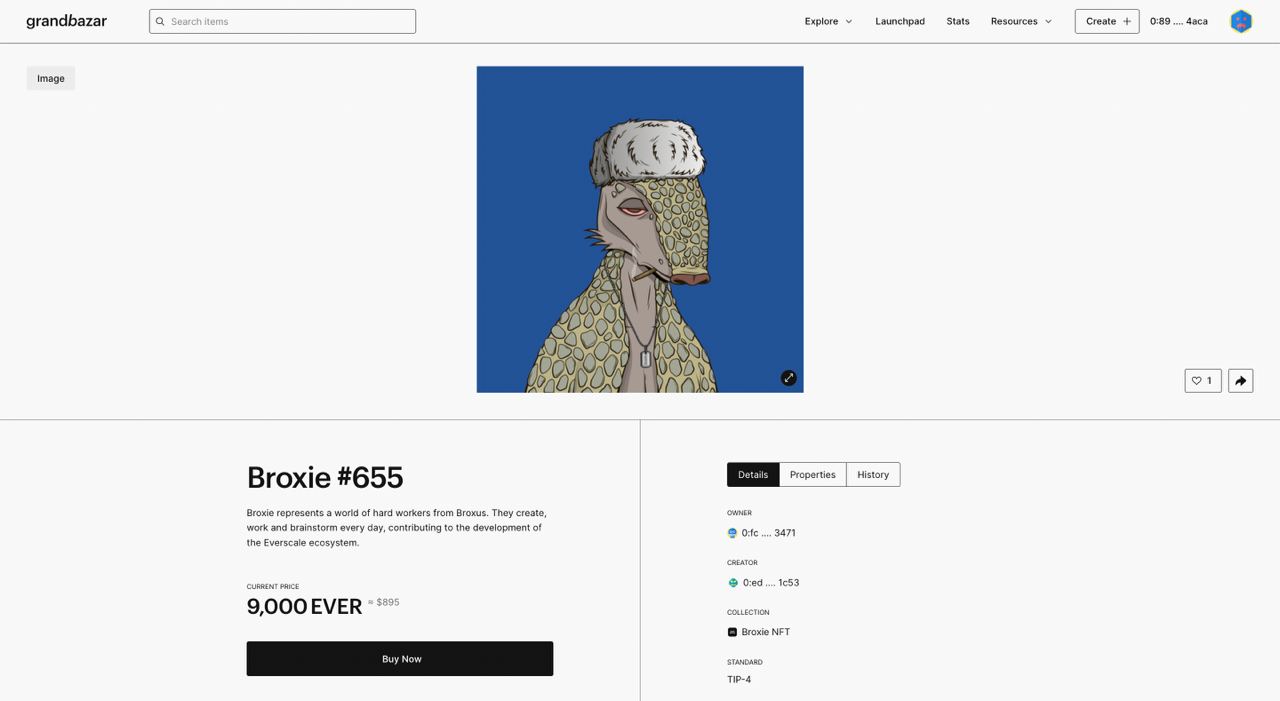 Auction

An NFT auction works on the same principle as a regular auction. After an item is posted with the starting price, potential buyers can bid, thereby increasing the price of the NFT. Most often the NFT goes to the highest bidder, but in the end it's up to the seller who offers the NFT, so he can accept absolutely any bid.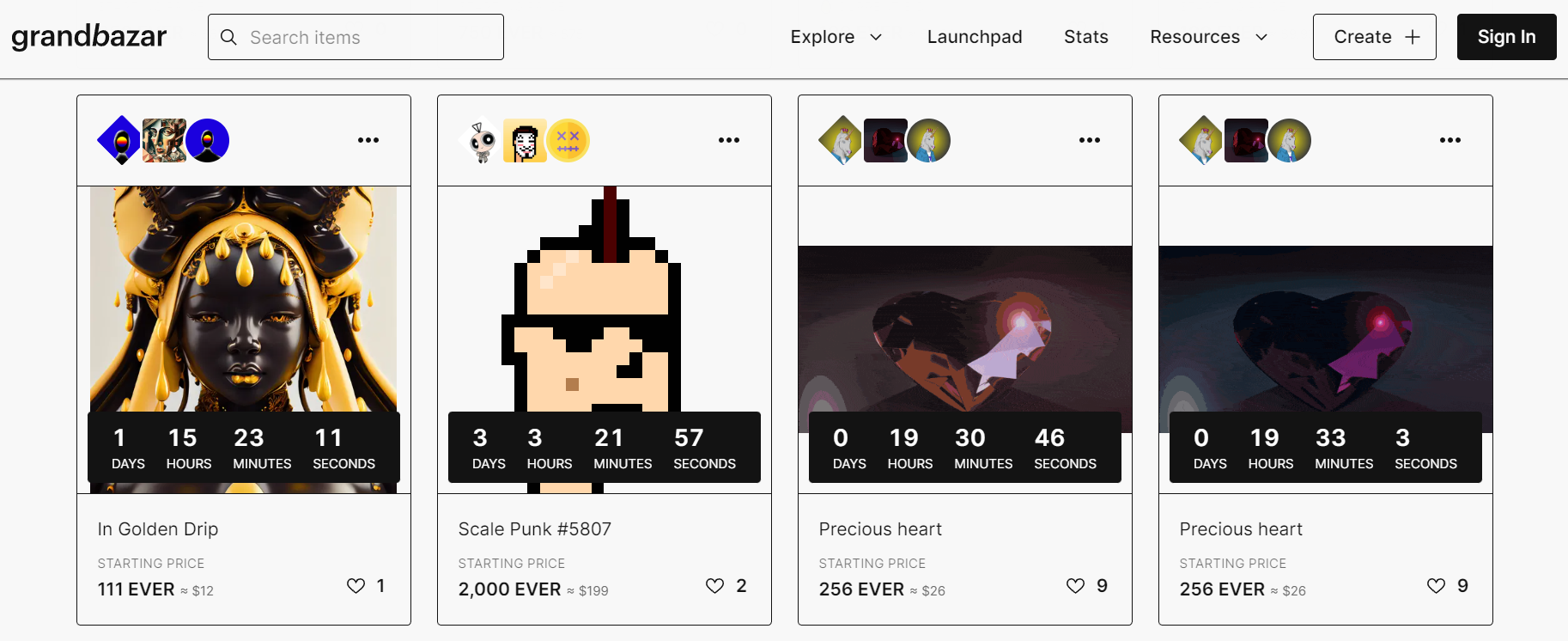 Purchase guide

Now let's look at the process of buying an NFT. We'll take the NFT in the "Buy now" category as an example

To make purchases you must be logged in, so first click on "Sign In" in the upper right corner and link your crypto wallet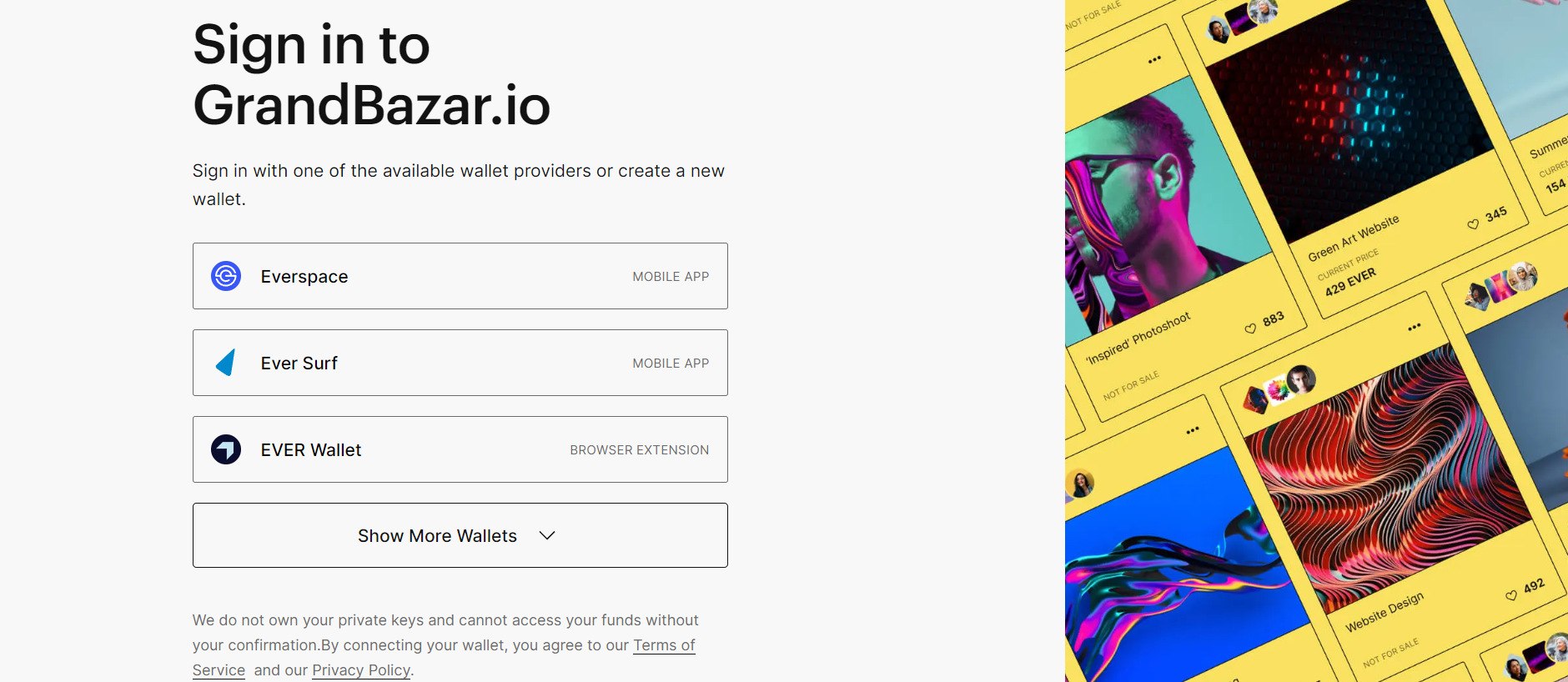 Open the homepage of the website and in the upper right corner select the "Explore" category, then click on the "All NFT" button.


On the page with all the items, click on "Filters" and then select the "Buy Now" category.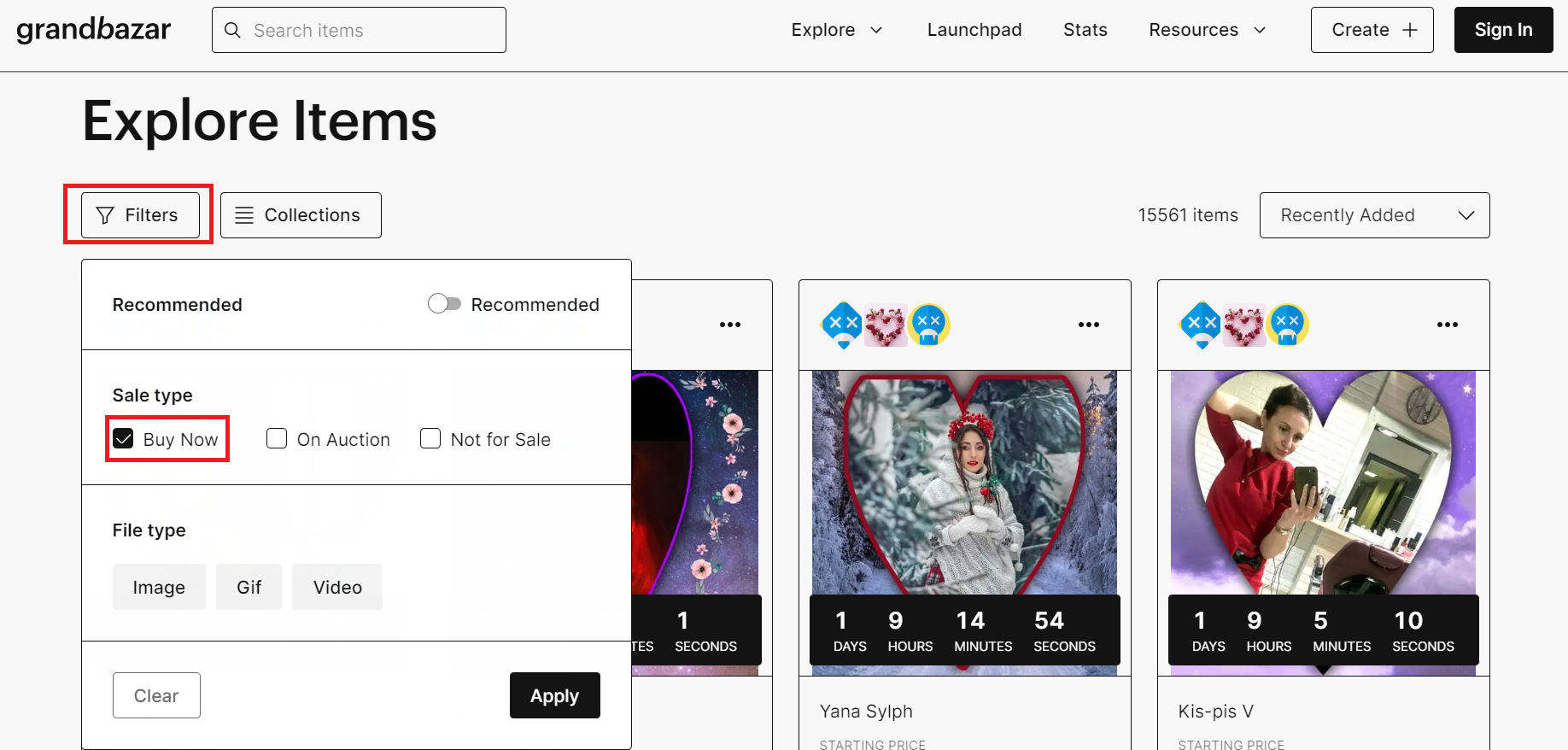 Open the page of the NFT you want to buy and click on "Buy Now" and then click on "Purchase"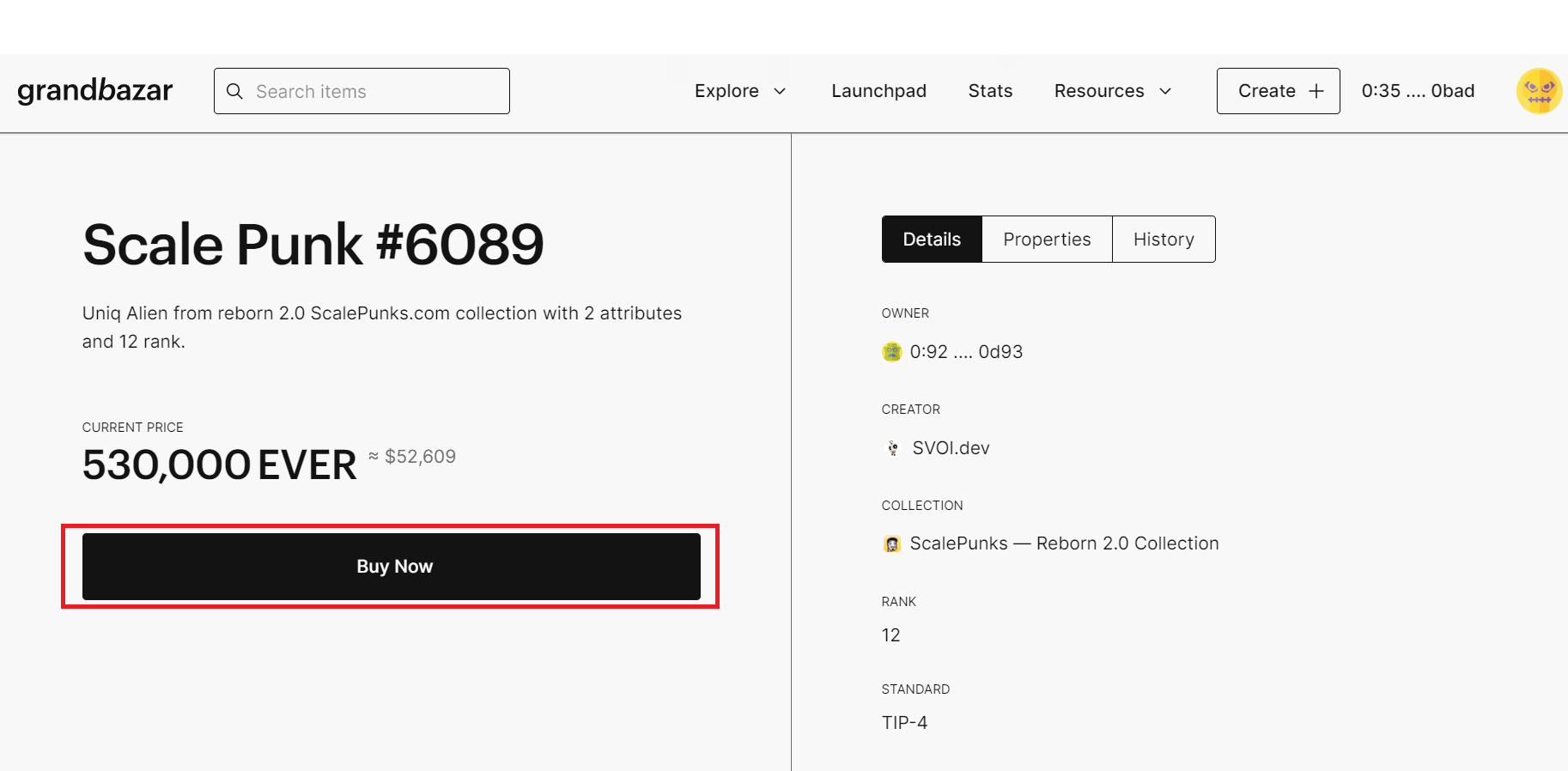 After clicking on the "Purchase" button, you will need to to confirm your transaction by entering your wallet password in the pop-up window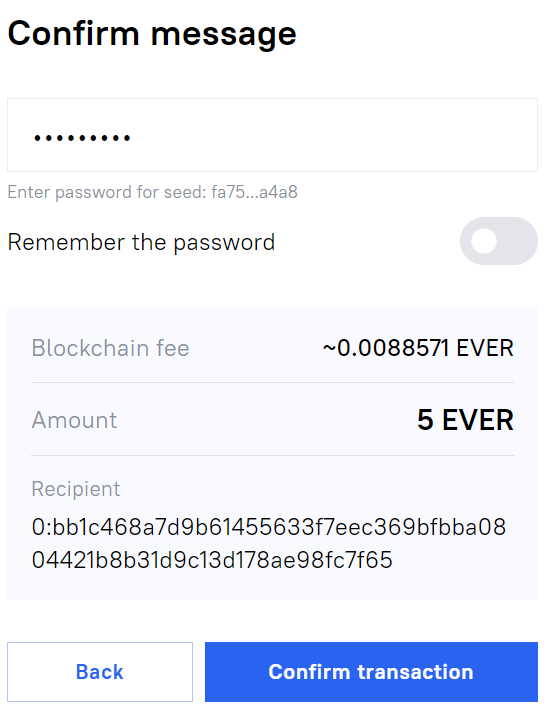 Enjoy your new NFT!