How to hide NFT collection on Grandbazar.io?
If you want to make your NFT collection invisible — you can hide it at any moment from your profile. Hidden collections are not visible to anyone on grandbazar.io except the author. All new items added to already closed collections become hidden by default. Opening the hidden collection automatically opens all items.

This is the instruction how to make already existing NFT collection hidden:

1. Sign in to your profile.On grandbazar.io, select your profile image in the top right and then click Profile.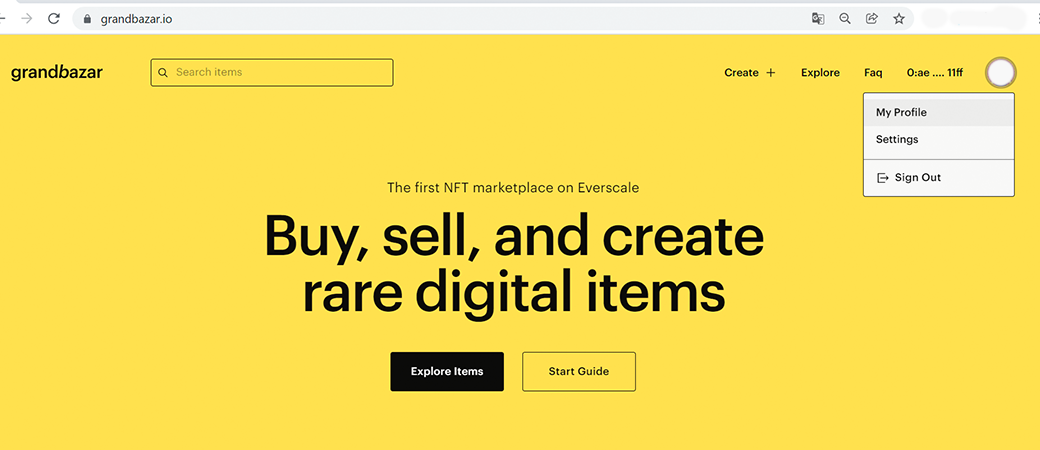 2. Select the NFT from the collection you would like to hide from your profile in Collectables and click on the name of the collection — you will go to it's page.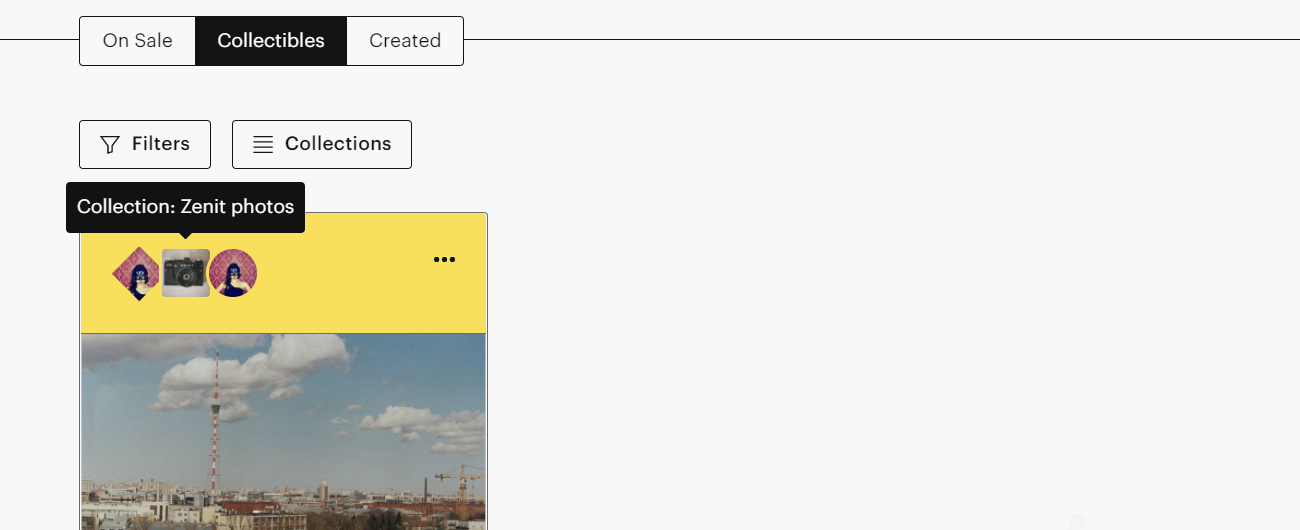 3. On the Collection page in the center under the statistics and description of the collection press menu and click on Hide.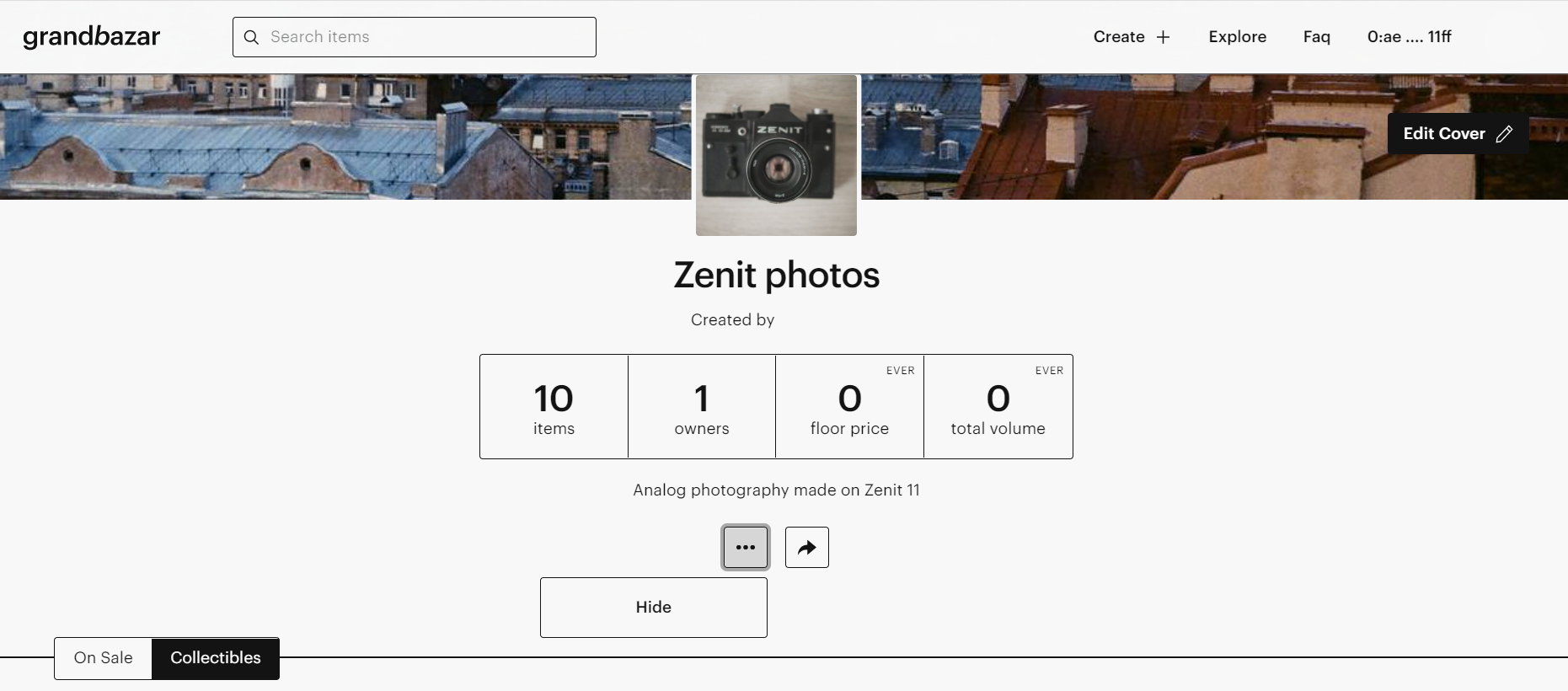 4. Press Confirm to hide the collection.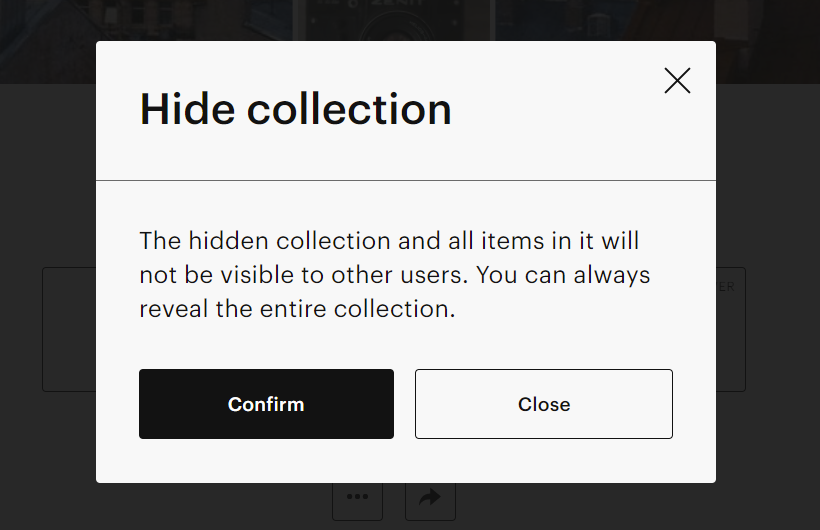 Congratulations! Now only you can see this NFT collection. Remember, that all new items added to it will be hidden automatically.