1. Sign in to your account. On the main page click Create + button in the upper right corner.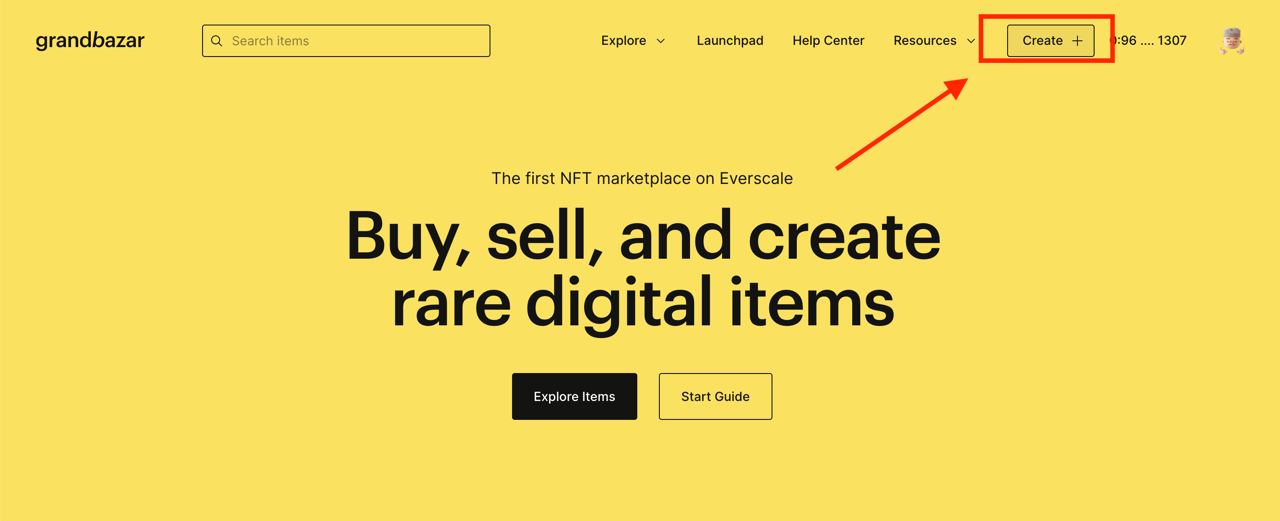 2. You'll be taken to the NFT collectible creation page. This page will allow you to upload your NFT file, name it, create an NFT collection or choose existing and add a description. Also on this step you can put an NFT on the marketplace, set a price and a royalty percentage or hide it if you're not ready to sell.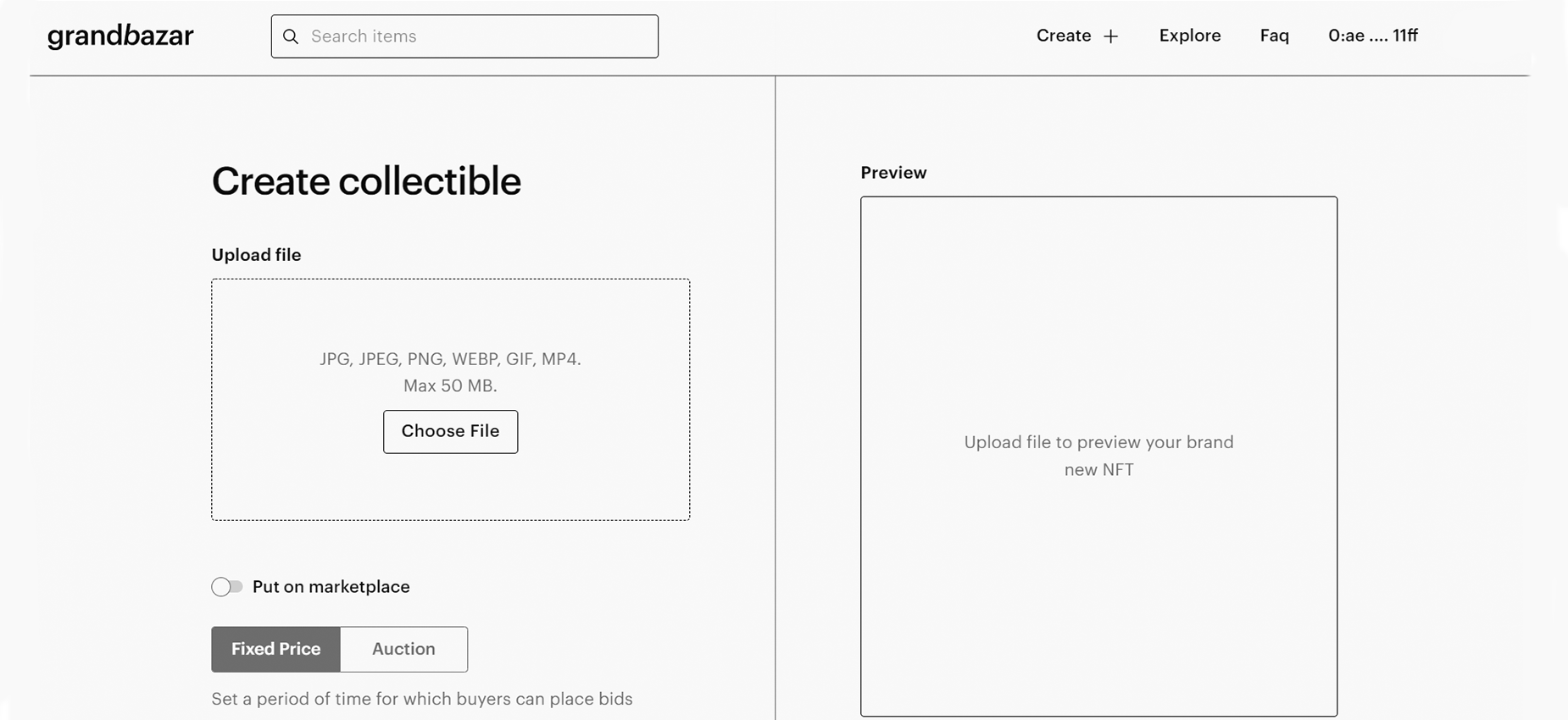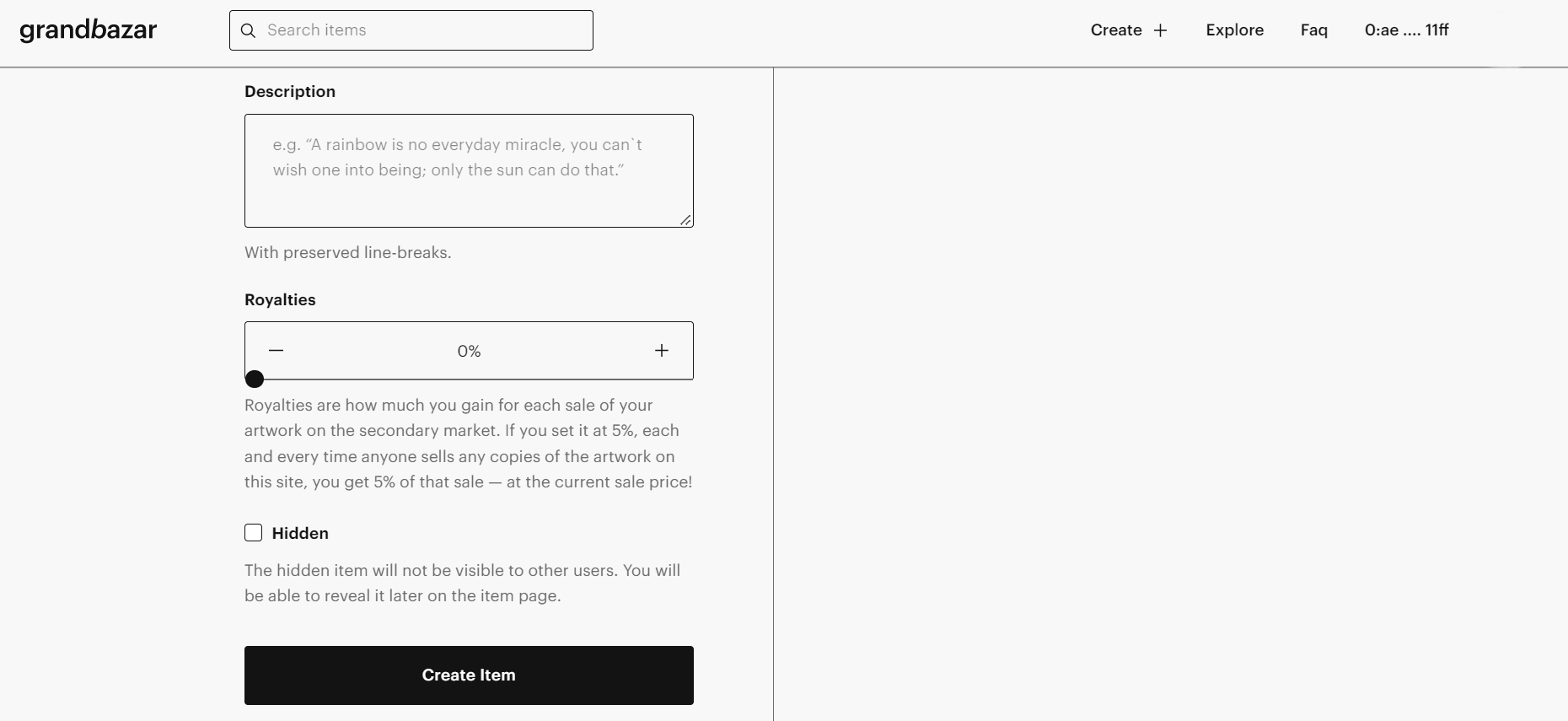 3. Complete those fields carefully, cause you won't be able to change this information. When it's done press the Create item button. In the open wallet menu you'll see details of minting and blockchain fee. Confirm the transaction.

Congratulations! Your NFT is ready!