Several easy steps, which help you protect your digital assets from scammers.
The first rule to stay safe: Never share your secret seed phrase.
Your wallet's secret recovery phrase is private to you and should never be shared, even with those you trust. This is the main rule not only in NFT space, but in the whole crypto space.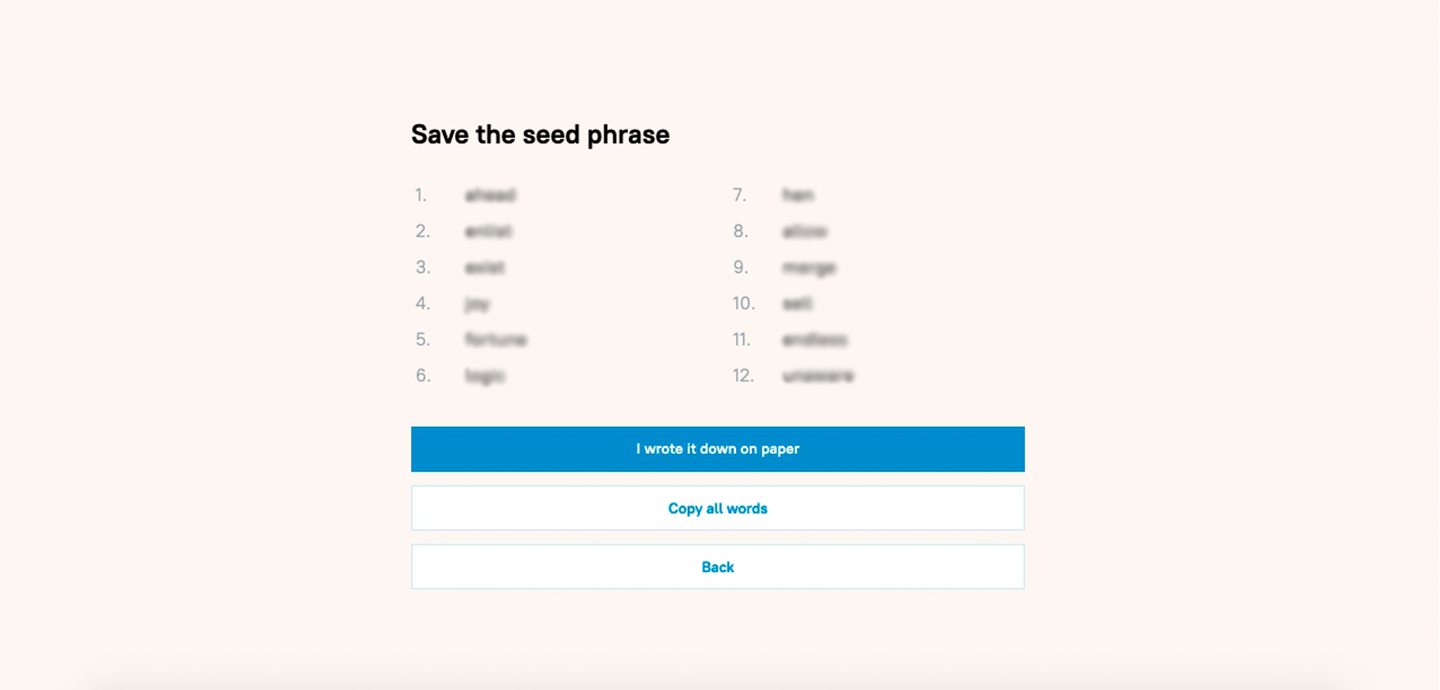 Never store your seed phrase on your computer, or take a picture of it. The best way to store your seed phrase is to write it on a piece of paper and put it away in a safe place.

The GrandBazar's team will NEVER ask for your seed phrase.
Make sure your wallet app or extension is the official one.
Grandbazar is an NFT marketplace based on Everscale blockchain, here are official links to official wallets that support Everscale blockchain. (Everwallet, Everspace, Eversurf)

When you download a wallet browser extension, make sure you get the link directly from the provider's site. When downloading the app, check the info about the developer to make sure you are getting the correct app and not the fake one.
Purchase from official websites
Famous projects are often the victim of copycat websites to trick buyers into linking their wallets when minting. Be careful, never click on links from random persons. First of all check the project's official links.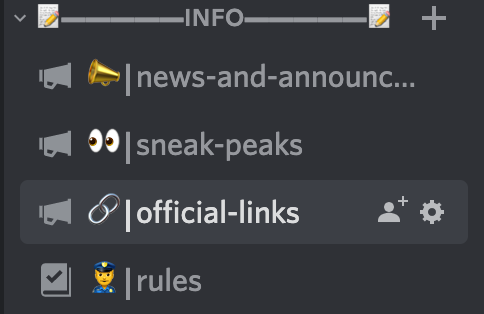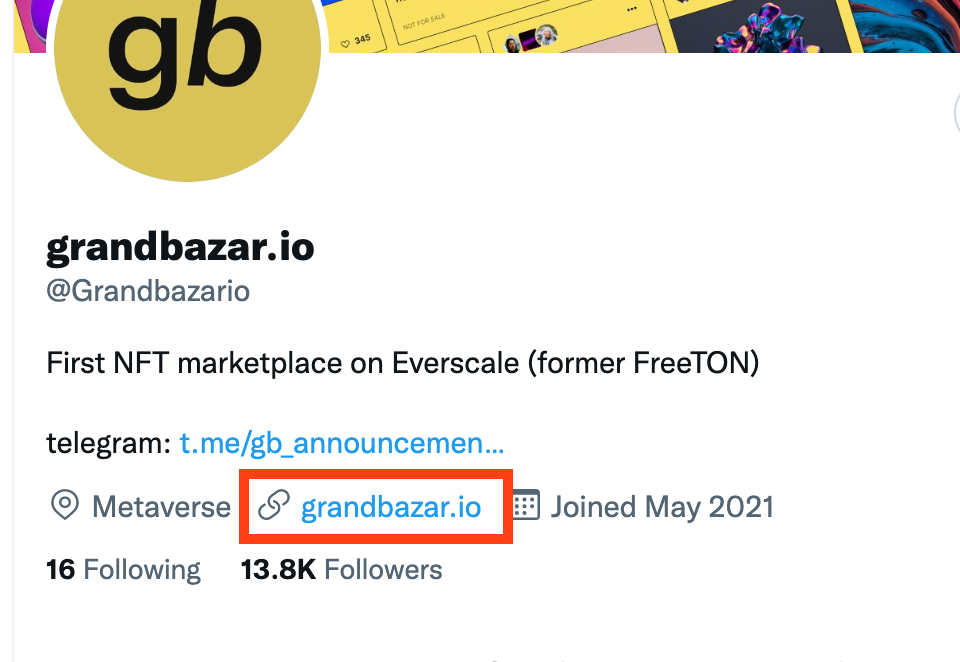 if you want to buy items on the secondary market, interact only with verified marketplace, such as GrandBazar, Opensea, Rarible, Foundation.

Also, be aware of any plugins loaded into your browser. When you connect software wallets such as Ever Wallet, you authorize transactions, but unknowingly for hackers who can gain access to your NFT and cryptocurrency storage.

Always double check. When purchasing an NFT, transferring it, using an NFT marketplace, or performing any other task that requires you to log into a website or service that can access your NFTs, always double-check that you have the correct URL.
Use two — factor authentication (2FA).
Activate two — factor authentication with applications such as Google Authenticator and Authy, and avoid SMS 2FA if possible, as it can be vulnerable to attack. You may also want to consider switching to a 2FA hardware device for added security. Google Titan, Thesis and Yubico are some of the options available.
Don't talk to strangers.
One of the best things about Web3 and NFTs is the community, but when getting involved, be vigilant when interacting with other people. To avoid the scammers, close your private messages on discord, telegram, twitter, instagram or any other social media.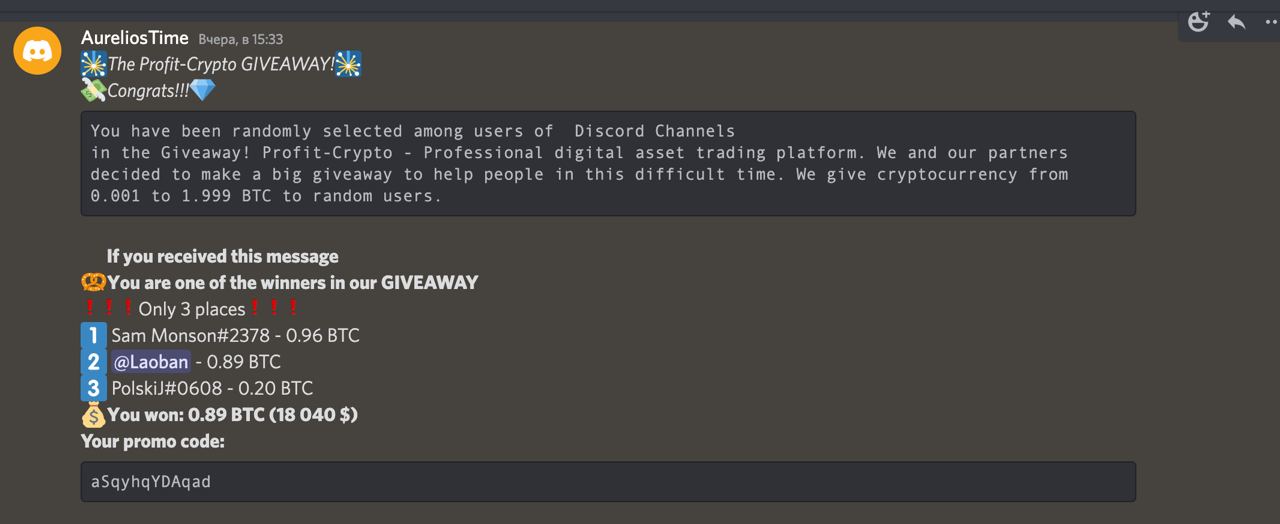 If you plan to offload your NFT peer—to—peer instead of on secondary marketplaces such as GrandBazar, be sure the marketplace is authentic, as cases of stolen NFTs during a trade have been prevalent. Only transact with people you trust and do not share screen with strangers as this can expose your wallet QR code.
To sum up
Scammers become much more creative than before. Everyday they are creating new ways to dupe others.

Remember the main rule of the web3 space: DYOR (Do Your Own Research) and everyday follow this rule, so you definitely will be protected from scammers.

Be careful!